Appraisals for Investors
Long Island's #1 Appraisal Company

Performing appraisals for investment and rental properties requires a higher level of understanding of the appraisal process. These types of appraisals are not just concerned with Fair Market Value derived from an analysis of comparable sales, but also rely heavily upon what is the known as the "Income Approach" for determining the value of a property based on the income it generates. 
 To be able to accurately evaluate investment property an appraiser must possess knowledge of construction and replacement costs as well as advanced appraisal techniques such as Gross Rent Multipliers, Reserves, Operating Income Analysis and more.
Titan Appraisals has performed many investment property appraisals over the years for everyone from landlords with a single property, investors looking to buy and flip, large companies purchasing multiple properties to add to their real estate portfolios to families who have moved out of state and decided to temporarily lease their homes. We also perform appraisals on what are known as multi-family structures from duplexes to quadplexes (four total units).
Our team of certified and experienced appraisers at Titan Appraisals, Inc. understand the complexities involved in assessing the value of a property under these circumstances and work hard to provide you with the best possible experience.
Our Senior Appraiser, Annmarie Giovanniello, has extensive experience in working with investors as well as a large number of local Law Firms and Hard Money Lenders when it comes to investment properties.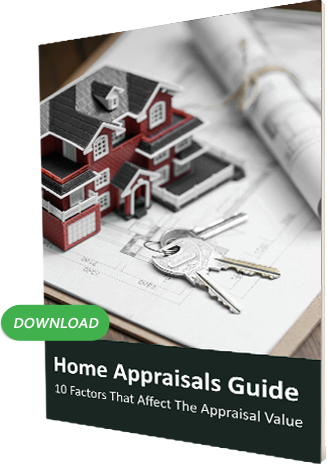 10 Factors that affect Home Appraisals
So, you have a contract on your home - now what?
All you need to know about Home Appraisal.
Get your FREE copy Now!